Hello! This is where I am going to post the avatar art I was given :3 I hope to receive a lot more!
By: LuXaun <3 Mmmm she's amazing! XD I loved this sososo much! But I have a soft spot of CGs ;3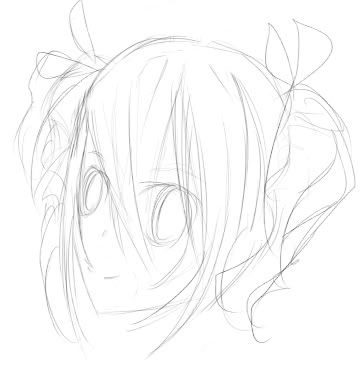 By: mylolly-chan <3 This is amazing! It was a picture for my newb self XD I love the angle on this one particularly <3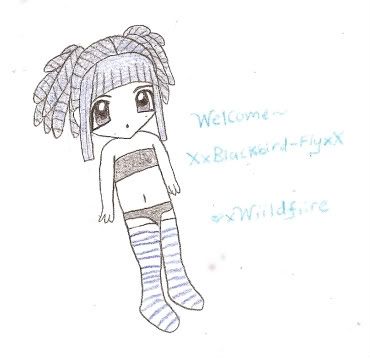 By: xW ii l d f ii r e <3 This was her welcoming gift to me!! Isn't it lovely? I love the expression on it <3
By: HeLoKiTTy <3 I was a newb then. And broke XD She made me this lovely art for free! I especially love how the hair turned out.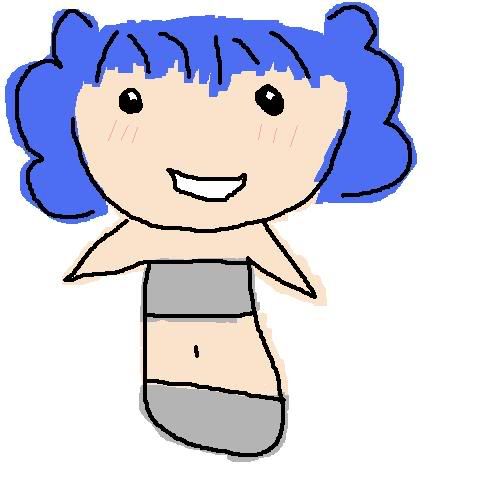 By: Muszuki <3 This is from when I was a newbie and had no money XD She was so nice and offered to make me this super adorable art <3
By: City_Noise <3 City is full of love and WIN! He's amazing and so is his CG <3 I love what he did with my avi, it came out perfectly.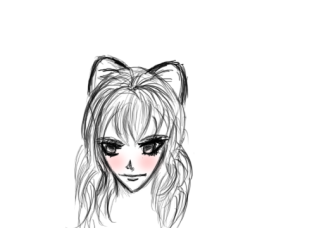 By: xAmbiancex CG <3 I loved this! She has one of the most amazing styles I've ever seen. Serious, yet not <3 I love the blush on the black and white XD
By: 0o Rainy Kins o0 I screamed when I saw this! XD I asked to have a cow with my avatar <3 I love cows! And look at how AMAZING it is!! <3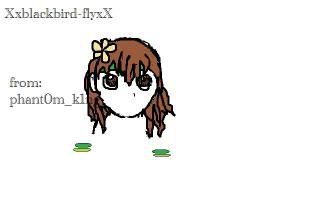 By: phant0m_k1ng XD I love the bracelets on this! <3 And of course, I have a soft spot for CG <3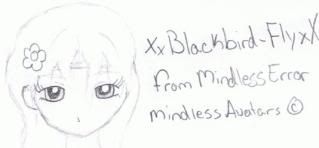 By: MindlessError <3 Full of WIN! I love how my avi's eyes came out on this one. <3 <3
By: pinky pandas She rules! XD I love this so much I love CG art because I can't do it! XD This is my very first flob <3
See Below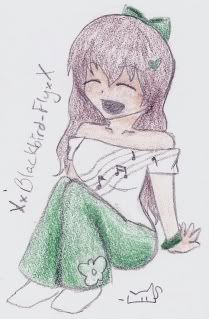 Both this picture and above by: Death_kitty123 <3 Death is amazing (XD That sounded better in my head) I especially LOVE how Jay came out <3 (The guy with the blue hair <3) First person to draw my OC Jay! <3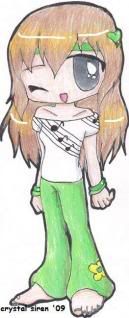 By: crystal siren <3 She's the greatest! XD She was willing to make my broke, gold-less a** some art XD <3 ily~
By: GOLD3N 4NG3L <3 She's a doll and I love working with her! She's so generous and makes me art randomly XD <3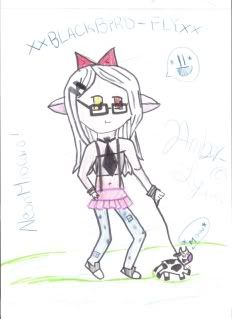 By: NeonMascara <3 AMber-Lynn=Epic WIN! She rocks my Invader Zim socks and is so being my Maid of Honor when I marry Prof. Membrane. <3
OCs:
Jay and Biku by Fwep! <3 I looove this!