And I find it kinda

f u n n y

I find it kinda

s a d


The

d r e a m s

in which I'm

d y i n g

are the best I've ever had
Sixteen long years. Of watching, of laughing, of trying to make her life as perfect as he could. Raine sat down at a bench, the once puppish of a wolf Kira was now full grown. She was a sight to mavel at. Snow white coat, gleaming topaz colored eyes. Then the necklace, a gift for the wolf after her, Raine, and of course the girl Raine called a daughter, Emilia, saved a village from demons. The gold and crystal necklace gave Kira the ability to fade into night itself, becoming invisable. A very useful tool when they had to go into cities. The wolf sat next to him, her eyes scanning. Emilia was following them, but as always both Raine and Kira watching over her. She was after all very special. Half demon and half angel. By her hand alone she could do so much. But Raine would make sure, if she did anything. It was for herself. Not the angels that bickered at them. Or the demons the prowled the very shadows they walked through. No, she had to do it for herself. With no one saying anything about it. It was her life, no one elses. He looked over a t Kira.

"You know girl, I am thinking of retiring after this. I am getting so old."

He said with a chuckle. Kira rolled her eyes. "You retire, I would like to see you try old man" Kira replied, he was still pleased that she could speak. Which meant she was related to the wolves of wold. However, the nickname. It was given to him as soon as he told the wolf his real age. Ok, so he was old. But no one could guess by his looks. He looked young. Kira laid down, closing her eyes. Letting herself relax. She was trained quickly, taking orders from bother Raine and Emilia. She did love that girl. She would do anything to keep her safe.
I find it hard to

t e l l

you I find it hard to

t a k e


When people run in

c i r c l e s

it's a very, very mad world mad

w o r l d
_____________________________________________________________________________________
Damien Sinclair
_____________________________________________________________________________________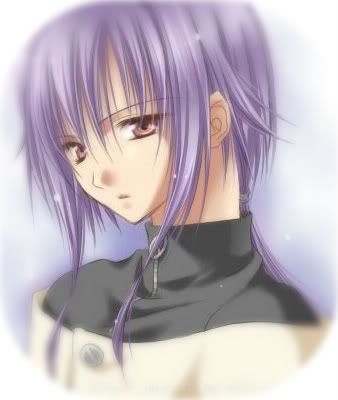 Ryven Sinclair