Threads:
Shop The Cosmos are rainbow
Pleasent View rp
Photobucket:
http://s48.photobucket.com/albums/f240/Death_Beyond_the_Grave/
Pleasant View RP:
What happens when your stuck in the folly of a secret Government test? …You become the victim.
Welcome to Pleasant View, what once was a quite little town, has now turned into a hellish nightmare for which no one can wake from. After a mysterious plane flew over the sky's of Pleasant View, dumping an unknown chemical liquid, into the town, it's inhabitants were tragically muted into the living dead. Now as one of few unlucky survivors, your mission is to escape, or you can take the path of corruption and join the government's army to keep the uninfected damned.
THE SCENARIO:
As a survivor you are now trapped within the barricaded town, where no one is permitted to leave. What separates you from the outside world is a huge 12' electrified wall and fence, with soldiers keeping constant watch around the clock. Just try to escape if bullets don't scare you. With the whole town at your disposal, plain your escape and live through the impossible odds.
OR
As a soldier you a told to shoot anything that moves in that town, and monitor the whole operation. Uninfected or not these unfortunate people are your targets. Report back to the Government and gain your rewards. Their goal is create the ultimate virus, and you just have to support it. Keep your operations secret though, and if you have the guts to enter the town, explore… or shoot to kill. It's entirely up to you.
WHAT HAS HAPPENED SO FAR:
So far this incident started about a week ago, and since then the news has been interested in bringing this story to the public outside. You can even catch their reports on the government's acts over a working radio if you find one. In all efforts to get the news out they end up sending a helicopter over Pleasant View, which has gotten the government attention to take action. Now the security around Pleasant View is topnotch. only making it harder for the survivors.
Early in the beginning one of the survivors, had claimed an old but secure warehouse as his safe house, and he's since welcomed more and more survivors into it. This warehouse acts like meeting place, where often people venture out from it, and come back later (sometimes in desperate need of help). It has quite a number of supplies within, and plenty of ammo. Which sadly won't last forever. Close by is a small store district were many go to get supplies, however it also happens to be one of the more infected areas of the town. Those brave enough gather supplies there.
Currently these survivors have just learned that they won't be leaving Pleasant View so easily. With the knowledge that they're trapped inside the town, and that the Government will shoot at them with no questions asked, they'll have to ban together and find a way to beat the odds.
Misc.
Ah, the sun is born of night, it sets again
Though no one's here to see - it's endless
Sad, but everybody knows
A trip to heaven's not really on the cards, no...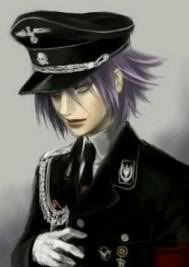 ▬▬▬▬▬▬▬▬▬▬▬▬▬▬▬▬▬▬▬▬▬▬▬▬▬▬▬
⇔ тнє ωαяяισя σғ ∂αякиєss ⇔
▬▬▬▬▬▬▬▬▬▬▬▬▬▬▬▬▬▬▬▬▬▬▬▬▬▬▬
First day of promotion... was nothing short of boring and yet another hollow victory. Yevegeny sat reading while patiently waiting behind his fathers desk, in a secluded and rather dull looking room. It was more of his father's subtle way of ushering him out of the picture while he gave his speeches. Yevgeny hardly minded as the new position meant he'd see even less of his father. With his face buried in his book, he'd look up every now and then at the device that laid face down on the desk in front of him. It was the pager he was using to give and receive orders on. It had been about three hours since it last received anything, and looking up at it was beginning to seem even more pointless as time drew on. As Yevgeny turned over another page in his book, his electronic pager finally caught his attention by lighting up and vibrating upon the desk. Steadily it danced around as he placed a scrap of paper in his book to mark his page. Strangely enough the device seemed to be brighter than usual. Slowly Yevgeny put his book down and reached for the device. When he turn it's screen towards him, a sudden burst of light engulfed him and he was gone.

He then found himself... falling? With a thud, he had landed on his side upon the ground. He was still holding onto his pager, but when he looked back at it there was some other strange looking device in it's place.

"Vhat the..."

He gasped under his breath as he briefly examined it before getting back on his feet. Noticing his hat lying in font of him, he quickly swiped it up and placed it back on his head. Vhere is this place? Is it a dream?
---- Борисович Хрущёв ----

邪悪 皮肉な



Yet my "moment" has come
A crying shame, for now my life is over
So perfect, this moment So perfect, this moment
I'm happy to die in this moment

"I hear it's amazing when the famous purple stuffed-worm in flap-jaw space with? the tuning fork does a raw blink on Hara-kiri Rock. I need scissors. 61!"
Art Contest