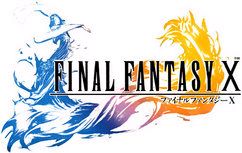 My name is Rhion, I was a security guard for a well known pub. It was found in Zanarkand, most of you probably have never heard of it. Well, that's because it was destroyed about a thousand years ago. On a night when the Zanarkand Abes were playing against a rival Blitzball team. I was pumped that night, for the game, I never expected my life to change this abruptly. My name is Rhion, and this -- is my story.
The night was young, and everyone was psyched for the blitzball game that night. No one in Zanarkand was expecting the attack of Sin that night, no one had any dark thoughts in their minds whatsoever, it was a great night to them. They were going to see their favourite star player play on the Zanarkand Abes. The crowds and streets roared
"Tidus! Tidus! Tidus! Tidus! Tidus!"
As if it were a chant. In one of the streets was a well known pub, it's specialized rum and entertainment is what gave it it's acknowledgement. A girl was leaning on the wall near the doorway entrance, her arms crossed while she watched the crowds of people walk into the bar. Excited as ever to get in and drink while watching the Abes perform on television, she wanted the lines of people to just end already. She was on duty for thirty minutes longer than her boss told her.
"Come on! The game's going to start! I don't want to be standing out here waiting for you people to find your I.D's while Tidus starts off the game!"
She ranted as the people struggled searching for their I.D.'s, one by one the line was finally disappearing, until it was finally all gone. She sighed in relief, and walked inside, closing off the door so she may sit at her favourite bar stool while the game was readying to begin. As soon as she sat down, an intoxicated swordsman staggered and sat next to her. Smirking awkwardly while looking her direction. His arm extended around her shoulder as she was pulled closer to him,
"Heya babe, how's bout you n' I go backs to my playsh after tha' game 'nd we can party all 'lone eh?"
The girl shook her head in disgust,
"Get lost, I don't dig people who flail their over sized toothpicks and call it fighting."
The man stood angrily and pulled her off her seat, they stood at a distance glaring at each other, the drunk stared with a discerning smile, while the girl watched, preparing her hands in her pockets to grab her knuckles. She knew what was about to go down, and she knew he was to drunk to listen to common sense.
This is where my story began, I wasn't exactly expecting this night to be any different from the others. But this night was where my entire life would have changed, part of me still wishes it never did, but the other parts, are glad it did.
She raised her fists in preparation, but before she could move to strike, she noticed the liquids in the glasses began lifting out of their cups and formed in an orb, only to escape from the windows. The earth beneath her feet was shaking, and when she turned to the television she saw a hundreds, if not thousands, of people running and screaming in terror. Followed by a giant orb of liquid rising from the sea. The shaking grew stronger and stronger until the creature from the sea collided with the pub.
Apparently it was over a thousand years ago, but I can still remember it like it was just yesterday. Experiences like that don't just go away. What had happened was something I'll never be able to shake, no matter how haunting the memory seemed. I was scared, I grew up not showing fear, but that night got the best of me. After the collision, I felt like I was asleep for a countless number of years, and I woke up in a shoreline, not too far from a tropical looking beach. However, I didn't exactly wake up at that point. I was found, by a boat of people who lived on the island. I guess you can say they saved me, but I can't exactly say those are the right choice of words.
This.
is what I look like.