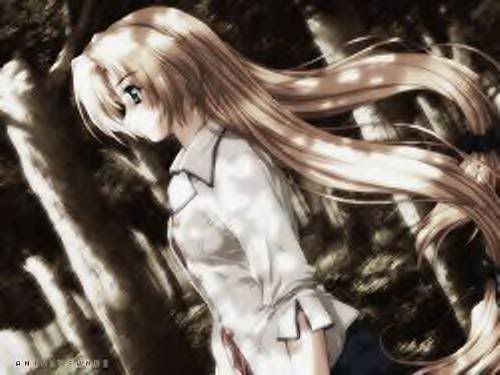 I feel somewhat empty... lonely... I was walking around today, yesterday and last friday alone... after school... all did was walking around the city getting lost as usual... I always wanted to be free and experience the world outside... but it isn't all that good without company...

When I think about you can tell it's me because I'm the only girl who keeps on wearing her school uniform everywhere she goes and alone...

I never talk unless I go into a restaurant to eat... which I don't do much... because it also lonely eating... I even went to a playground that used to be always full of kids playing on the metal swings but not now these days... it's so odd..

I can't but feel... all alone once again even though I feel happier here... but yet all I got from this new life is just bit more freedom and more experiences but still I have no one to share it with making the feel of new things... bitter... sour... boring... useless... pointless and such feelings of apathy...

Nothing is enjoyable now then again when was it ever been... my only haven is the net... but yet it's also empty... I just long to have a companion...