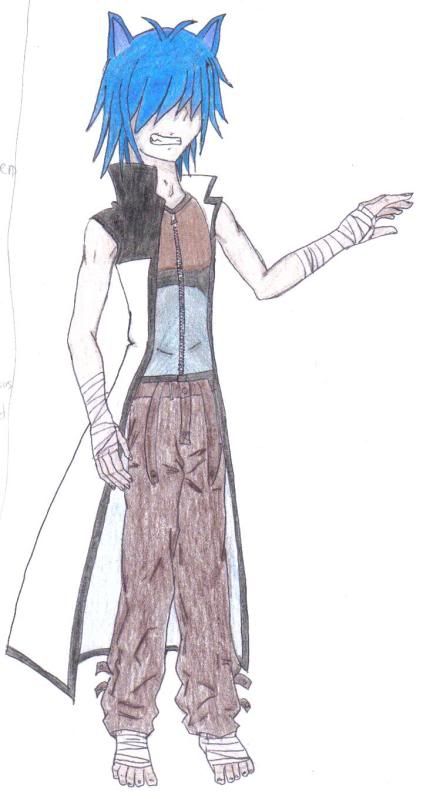 Name:
Takeru
Nickname:
Alley Cat
Gender:
Male
Age:
17
Birth Date:
October 16th
Height:
5'8"
Weight:
105lbs
Sexuality:
Unknown
Race:
Neko (without a tail)
Personality:
Sly, quiet unless laughing, mischievous, easily frightened. He cries if any of his scars are showing.(under his clothes. He's also so skinny that you can clearly see his bones)
Bio:
When he was 7 years of age his parents were killed right in front of him by the two evil spirit foxes, leaving him orphaned on the streets. He was never adopted so he lived his entire life on the streets and fought strangers to steal their stuff and survive. His tail was cut off in a fight. Later in his life he joins a group of people who have the common goal of destroying the spirit foxes.